For Montessori learning to be effective the environment in which children are surrounded by for their learning is a very important part. Having space to move, along with the right learning tools, will assist in a child meeting their potential. The space we have will help your child thrive, and also make them feel comfortable with their learning.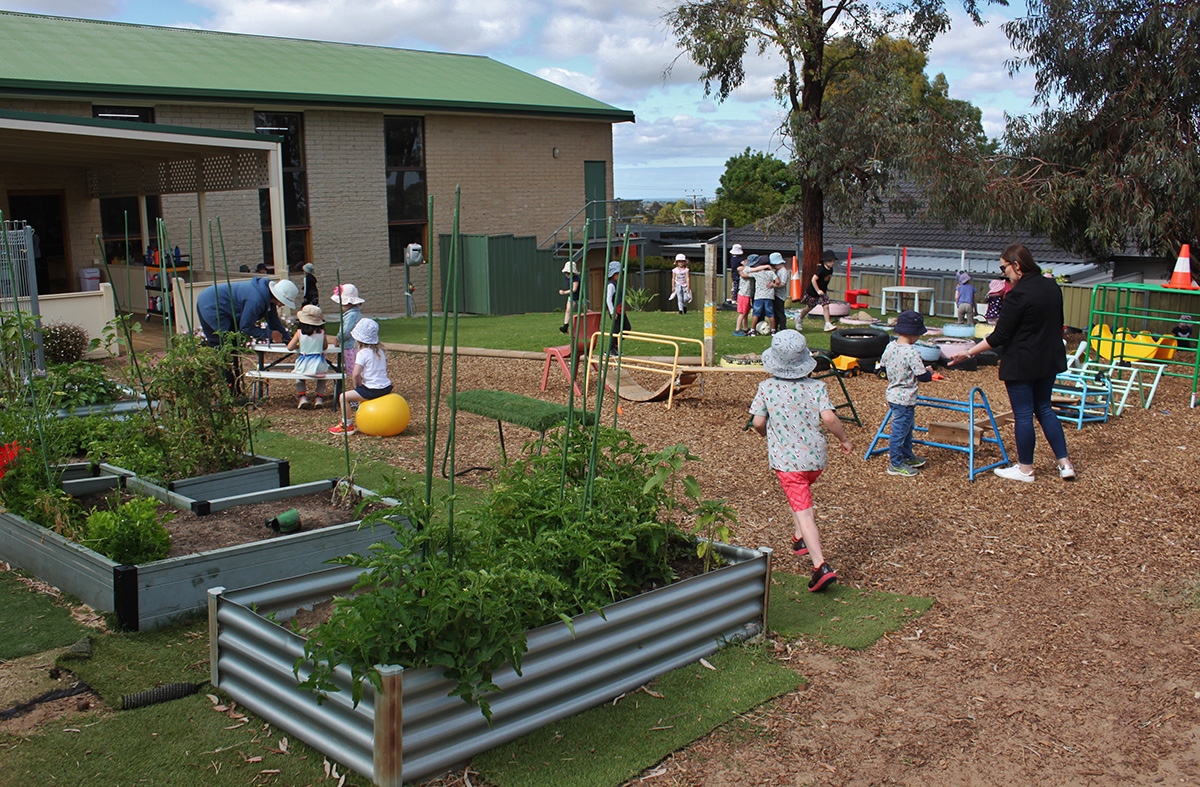 The Gardens
The children love our large natural garden. There is space to run or a quiet spot to sit and watch the garden grow. Lots of nooks and crannies, with nature play that inspires creative, inquiring minds. The outdoor space gives them the tools and space to interact with and understand the natural world.
The Classrooms
We have two large rooms with a very homely, non-institutional feel. In keeping with the Montessori Methodology the rooms are well stocked with beautiful educational materials that invite the children to explore them.